Surfing in the Internet is free, but ...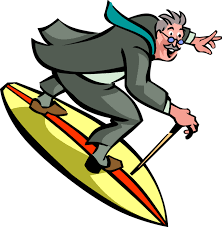 The Internet offers a wealth of free interesting informations and services. We can communicate with the whole world, shop from our own home, learn, do banking, ... But like everything in life, there is also a flip side to the coin. A legitimate fear of many Internet novices is a rip-off. But with a little caution, traps can be avoided.
 Do not believe everything you read. You can find a lot of valuable information on the Internet. But since there is no control of the truth of the content, you should first check who wrote and distributed the information.
Trust is good, control is better! Never enter your personal information on the Internet until you can be 100 percent sure that it is safe.
Before you order something on the Internet, check that it is a secure store.
Read the warnings in the press about current scams on the Internet and arm yourself against them.
There are many more tips to keep you safe using the Internet with all its advantages. Read the tips you find on reputable websites about "safety on the Internet" and put them into practice.